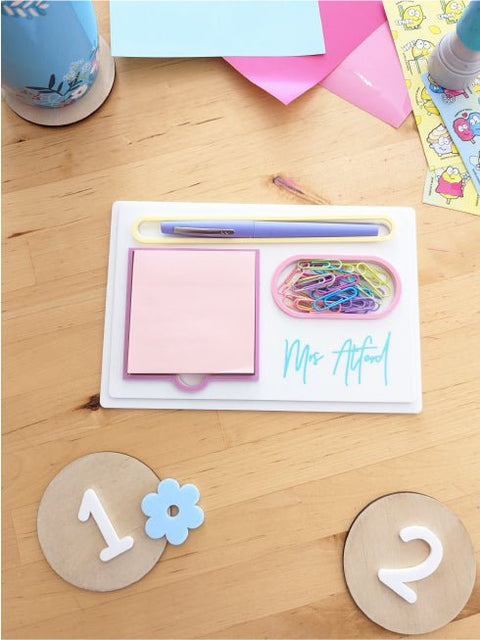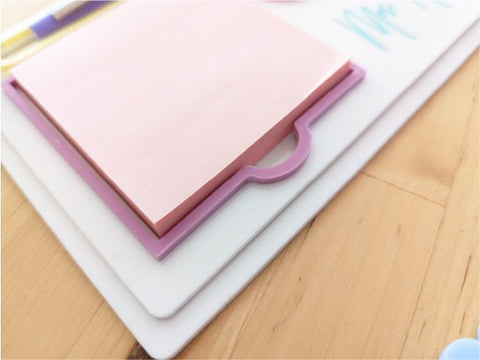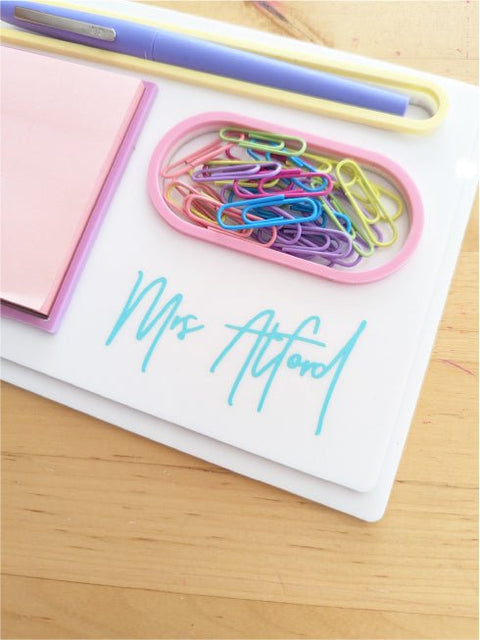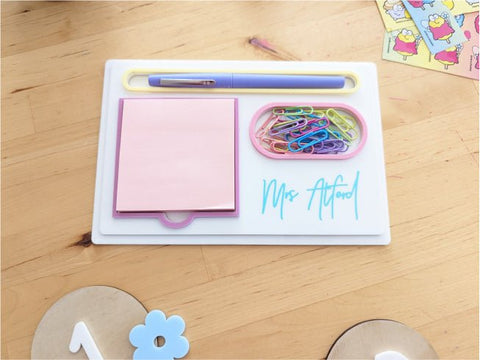 Acrylic Desk Caddy
Acrylic Blanks
Look no further, the perfect teacher gift has arrived!
This super cute acrylic desk organiser would look good on any desk or work space. With ample space for post it notes, clips and a pen, you will be ready to work at any moment. 
Product Dimensions:
- 200mm w x 130mm h
- White base with assorted pastel colour detail
- Comes fully constructed
- Room for your own personalisation
Please note: Acrylic comes with a protective coating on both sides to prevent damage in transit. Please peel off prior to use. ** Our pastel acrylic has a matte side and a gloss side.
** Whilst every effort has been made to portray the true colours of this acrylic, please note that some variation may occur between photos and real life products** 
Dimensions
Width:
Height:
Weight:
IMPORTANT INFORMATION
Acrylic comes with a protective film or paper on both sides. Please peel off prior to use. 
Photos and images are for illustration purposes only. All items are sent as blanks.
Although we do our best to make sure that the colours displayed on our website are accurate, the actual colours may vary. Differences in monitors and the devices will result in subtle differences in colour and textures.
Mirror acrylic has a grey coloured backing. This is how the mirror effect is achieved. Please keep this in mind when choosing mirror acrylic for your products.